A box is a wonderful thing. Just ask a cat. Or a child. A box is as big as your imagination.
Which is why, when I looked skeptically at my seven-foot-square guest room turned lockdown office, I really shouldn't have been skeptical at all. It was, after all, a rather marvellous box. All it needed was a little "LSF magic."
It started as the support centre for the renowned London Screenwriters' Festival. With a Bali sarong as my Zoom background and a very uncomfortable folding wooden chair, it was the equivalent of painting a telephone box on cardboard and calling it the Tardis - but by golly it took me places I'd never seen. I zoomed into the kitchen of Iain Smith (Producer of 'Mad Max Fury Road'), was taken on a tour to see the Face/Off mask by writers Michael Colleary and Mike Werb, and hosted international networking sessions at midnight (my time). Sound good? Don't worry, we're doing it again THIS FEBRUARY 2021! https://www.screenwritersfestival.online/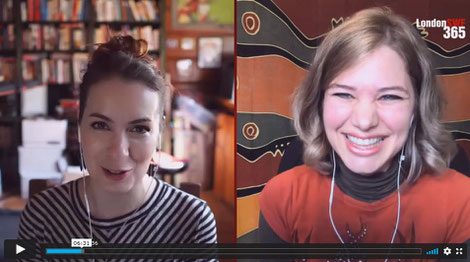 A slight rearranging, a new (comfy!) chair and a desk lamp light and my room was ready for its next disguise: a top-flight celebrity tv show, featuring none other than my all-time idol Felicia Day! She's gracious and brave, hilarious and inspiring, so if you need a little lift in your creative life, head over and watch it. https://vimeo.com/456176626 Life goal - achieved.
Now it's Christmastime, and my office box has teleported once again - this time to the North Pole! With tinsel and lights, wrapping paper on the wall and a giant plant-pot-turned-tea-cup (I am Pippy the Elf after all!) - this madcap bid to save the Festival may be my favourite box iteration yet.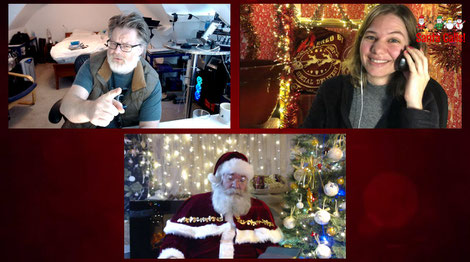 LSF founder Chris Jones came up with the idea of doing online calls with Santa oh - probably a bit more than a minute ago, in elf time. Within days we had the website up and our very own Santa (also a screenwriter!) ready to go.
The first tests were pure magic, watching the kids' eyes light up as they told Santa their Christmas wishes and marvelled at footage of Santa feeding his reindeer. If you know Chris, you already know it will be world-class, he accepts nothing less. Each session is approximately 15 minutes total and starts at £25 so please tell your friends! www.santacalls.online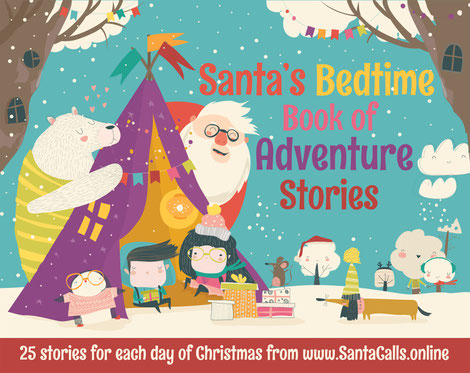 We are writers first and foremost so we also rolled out another initiative - a chance to submit your story to a children's book to be read aloud by Santa. The response was amazing, we had 230 submissions and picked 25 talented writers for a collection of wild, weird, funny, fantastic Christmas tales.
Our very first video from Santa goes live TONIGHT at 7pm London time, free for anyone to see, and we will do another every night at 7pm through Christmas. Just head to www.santacalls.online to tune in.
Don't worry if you miss one, all of the videos will be available on demand as well. The book is available on Amazon, you can preorder the kindle version now https://smile.amazon.co.uk/dp/B08PC5F3WL/ or hold off a few more days for the print copy.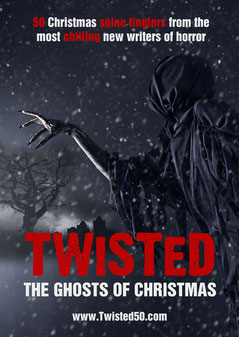 With that, I'm going back to the North Pole to do some writing of my own.
After all, there's yet another initiative for those who want to aim their words at a more adult audience - Twisted 50, where fifty terrifying short Christmas chillers and thrillers will be chosen to be published before Christmas!
Hope my office box can indeed jump through time, we'll need it. Deadline Midnight this Sunday Dec. 6th, get in there! https://www.twisted50.com/christmas-book/
Savannah Morgan
aka Pippy the Elf