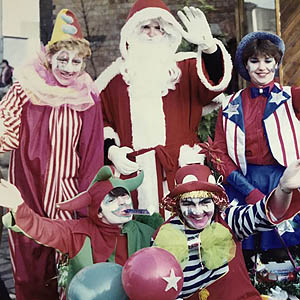 It all grew out of my very first seasonal job when I was 15, that of Stunt Santa for the local department stores in the North West of England.
It would be me that arrived on the fire engine, open top bus, helicopter etc, then pass through the enormous gathering of kids and parents, before being switched out for the real (well at least, older) Santa for the grotto experience and photos.
Theatre and illusion and EVERYONE loved it. It really was a big thing back then.
In the black and white photo from the local newspaper below, that's me as Santa, and you can see the size of the crowds 'Father Christmas' arriving at the department store would draw. You can also see my dad too, to the left, making sure everything goes to plan.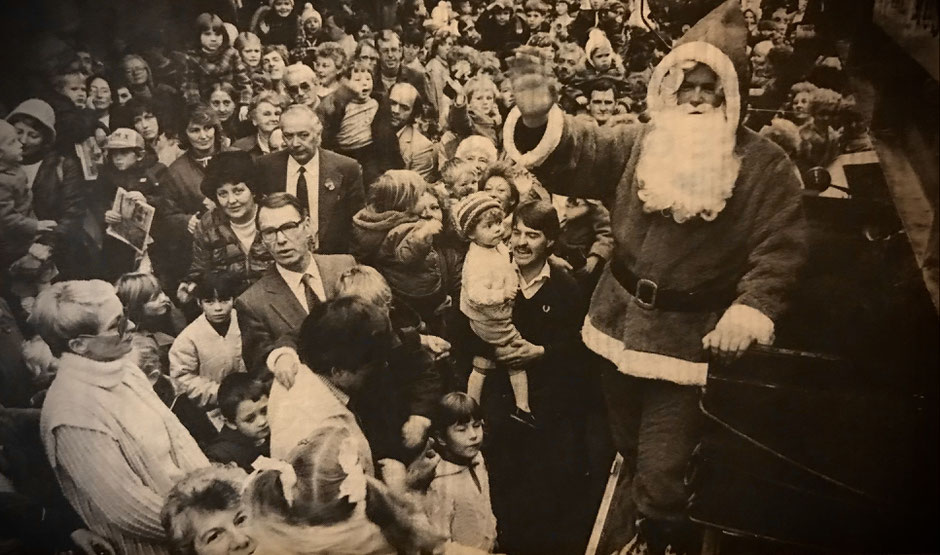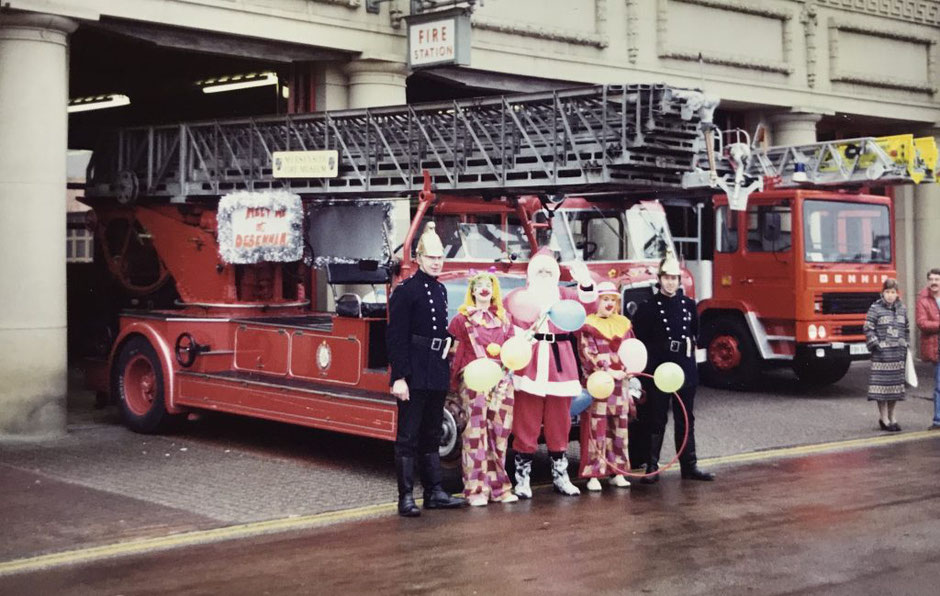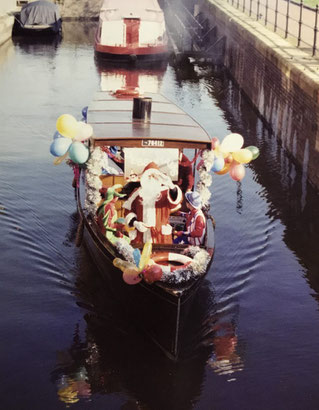 I fell in love the the magic that we could create for the children and have carried it forward every year since. My beard is now real and I have plenty of grey hairs to fully inhabit the role.
This year as the Summer drew to a close, I realised I could not do for the local children what I had done every year since. And so SantaCalls.online was concieved. Of course it will be different this year, but I have no doubt we will bring the magic as we have for many years before.
I have very fond memories of these times, be it hanging off the side of a fire engine, arriving by canal boat, driving around the town atop an open top duouble decker bus... All I ever saw was happy and cheering faces so delighted to see the mystical man himself, unaware I hadn't yet taken my 'O Levels' at school.
My father was a Debenhams manager and he roped me into the first one... and before long I had invested in the best suit, beard, wig and boots.
What a privelidge it has been ever year since.
Chris Jones
SanataCalls.online