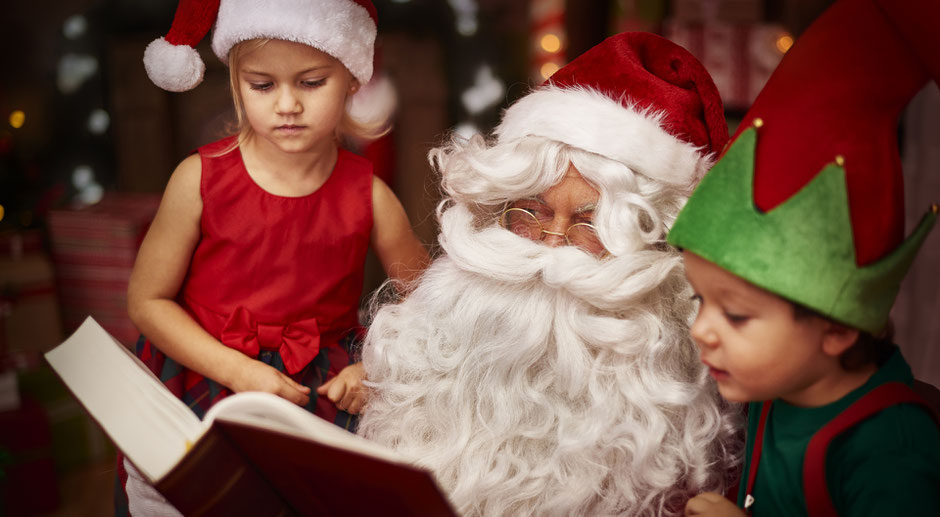 By Savannah Morgan, Resident LSF Elf on the Zoom Shelf
'Twas the night of the deadline.
Submissions were closed.
There were poems, and fart jokes,
And Rudolph's red nose.
There were elves who were furloughed,
And even Saint Nick!
Five readers went through them
Incredibly quick.
From over two hundred,
They picked twenty five.
So what did it take for a
Tale to survive?

If you submitted to our callout, regardless of whether you made it into the book - congratulations! We appreciate all of the incredible work you put into your story. For everyone not chosen, please, PLEASE, don't take this as a sign of writing quality or that "you aren't good enough" to be a writer. The competition was fierce, and we debated over many of the entries. A few of the readers themselves entered under pen names and in some cases had our stories voted out.

Here are some of the things we looked for:

Was the story appropriate for a young child (target age: 5 or 6)?
Several of the stories were beautifully written and well-structured - but just felt too complex for children. Fun fact: Dr. Seuss used only 50 words in Green Eggs and Ham after a bet with his editor that he couldn't reduce the number of words used in Cat in the Hat (236). Take that, editor! Others had themes which might have inspired kids to behave naughtily, even if we as readers loved the story! Still others bordered a little too close to showing Santa isn't real, and we couldn't have that. Bottom line: know your audience.

Did the story make sense?
We get it. 500 words is a tiny amount, and sometimes the scope of the story was just too big to contain in that frame and still make sense.

Was it Christmasy / wintery / festive?
This is a book to be read by Santa after all.

Was it unique?
The zeitgeist is real and we had several stories in the same vein, in which case we went for the one with the most unique features. Popular themes included: Furloughed North Pole workers. Stray animals finding forever homes thanks to Santa. Elves discovering what they're good at in the workshop. Does that mean you shouldn't have done a theme like that? No! Just give it your own twist.

Above all: Was it fun?
Yes. 2020 has been a doozy of a year. So the sillier, imaginative, ridiculous stories got extra points. It was lovely seeing all of the moral tales of love / friendship over material things, but that message tended to be more effective when couched in a fun adventure rather than leading us directly to the point.

So, were the ones we rejected bad? Not at all. In fact, some of them were our favourites - they just weren't quite polished enough, or the concept was a little off, or we were divided on including them and had to compromise on to which to keep. All five of us read every story at least once and rated it Yes, No, or Maybe - but that also meant a lot of conflicting opinions!

I see you there reader. You're disappointed you didn't make it. You feel your story ticked all of the boxes I've put above. You know what? You're probably right! At the end of the day, we are just people with opinions. What do you feel if I mention a blockbuster Marvel movie? Love it or hate it, that's your taste, and if a marvel movie script came across your desk you would probably recommend it if you loved that type of thing and reject it if you didn't. Don't take it personally.

Okay, so what can you do to improve your odds?

As with any screenplay - Concept is King. There were so many nuggets of gold in the stories but we just didn't have time to do intense edits with the writers. Make sure that your version is the clearest iteration of your idea. Take the familiar and twist it. Do a logline FIRST. Does it snag your attention? Good, then you'll likely snag the reader's!

Satan - err Santa says - Rewrite rewrite rewrite!

I'm not talking typos here, we overlooked those, but rewriting makes ideas stronger. Many came across muddled. Make sure each sentence counts.

Read it out loud.
These were going to be read by Santa, but your screenplay is likewise going to be read aloud by actors - see how it comes across. You'll often pick up awkward moments (I'm looking at you fellow rhythm-and-rhymers) and see moments for humour or misdirection (for more on that, take Bob's course!) that you would've otherwise missed.

Don't take it seriously.
Yes. This is your writing. Your lifeblood. The only thing that keeps you sane at work. The reason you wake up in the morning. And I'm saying: lighten up about it! We put SO MUCH pressure on ourselves. To write the perfect thing, to place in competitions, to compare our achievements with our peers. Stop it! Make five-year-old YOU happy. Give yourself permission to mess around! Take Matt Damon and strand him on a faraway planet - oh wait, maybe don't do that. You know what I mean - play fast and loose with the rules. As we say in tango, get out of your head and into your heart. The new year is coming. Give yourself permission to fly.

Thank you so very much for helping us save the London Screenwriters' Festival. Be well and see you soon.

Savannah Morgan
Resident LSF Elf on the Zoom Shelf
www.screenwritersfestival.online