A little girl's back-to-front ways give Christmas a new twist.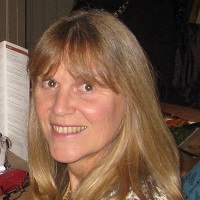 Carole Parsons, Writer
When your name spelled backwards is Elorac Snosrap, it's easy to get a giggle out of the younger family members, usually followed by a cry of "Do my name!" Doodling around with one of the littlies recently, we back-to-fronted her name and started playing with what life would be like if other things were also reversed. In that moment she became Amimej the back-to-front girl, and it was just a short sleigh ride to turn her into a Christmas story. Yojne!