A little alien named Aliana fulfils her dream of visiting Planet Earth on Christmas Eve.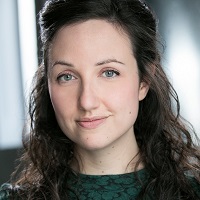 Cera Rose Pickering, Writer
Cera is an actress, novelist, screenwriter and playwright from Hertfordshire UK who loves creating stories for young audiences. Her favourite thing about Christmas is the way that everything suddenly becomes so much more sparkly and colourful, so she wanted to capture this sentiment within her story 'Christmas Colours'. Cera has written many scripts for film, stage and TV (and is currently putting the finishing touches to her debut YA novel!) but this is the first time that her work has been published in print. She is thrilled to have been selected for this anthology and dedicates 'Christmas Colours' to her young nephews, nieces and cousins. Cera is represented by Imagine Talent (screenwriting) and Peters Fraser + Dunlop (books). Visit cerarose.co.uk for more info or follow her on social media @misscerarose.