When his patrol on Christmas morning is uneventful, superhero Omega-Man feels lonely until a surprise correspondence changes his outlook.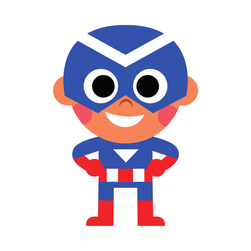 Josh Shevill, Writer
I've been obsessed with superheroes since I was a child, so I was always going to write a superhero story. I just didn't know what story.
Christmas is a time for relationships so I thought about what relationship I could focus on that was unique to a superhero. And the answer was their relationship to their villains. So, I wrote a story about a hero and their villains thinking about each other and the impact that they have on each other's lives on Christmas morning.
It reminded me a lot of the UK lockdowns and how people had to be physically apart but not emotionally apart. I really liked the message that even though you can't be with someone, the impact that you have on their lives can still be felt, and when you think like that, you're never really alone.
That and coming up with all the silly supervillain names was really fun.